Sending an opinion column or letter to the Montreal Gazette
Here's what you should know about how to increase your chances of publication, along with some basic information.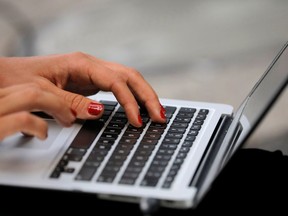 Article content
We welcome opinion article submissions and letters to the editor.
Article content
We apologize, but this video has failed to load.
Sending an opinion column or letter to the Montreal Gazette
Back to video
Here's what you should know about how to increase your chances of publication, along with some basic information.
Article content
Oped articles:
Also known as opinion columns, op-eds or commentaries
Some fundamentals:
We have a strong preference for knowledgable opeds on local topics (current issues in Quebec and especially Montreal).
We generally do not run opeds that have already been published elsewhere (although we do sometimes share content with other Postmedia papers). "Published elsewhere" includes in French and on the internet in any form.
If you are submitting your commentary to more than one publication simultaneously, this should be made transparent. We prioritize unique submissions.
Most of the opeds we publish are 630 to 650 words long. We sometimes are able to publish pieces that are 500 words long or 1,000 to 1,100 words long. Pieces will have the best chance of publication if they are sent at these lengths. Anything in between would need to be trimmed. For example, an 800 word piece would need to be trimmed to 650 words. Our count includes a short sentence at the end describing the author.
Headlines are our prerogative, however if an author wishes to suggest one, it will be considered.
We do not run opeds in the format of an open letter addressed to a third party, such as to the prime minister.
Opeds are meant as a platform for viewpoints from the community, including academics and organizations. Freelance writers please note: We do not pay a fee for our guest opinion pieces.
If you have a personal involvement with the topic you are writing about, we expect this to be disclosed. It is not necessarily a problem if you are transparent.
We can accommodate a maximum of two names in a byline. If a commentary has multiple signatories, either we would indicate at the bottom that there are X number of other signatories, or, if the number is small, their names can appear at the bottom of the piece as co-authors, though in this case, they must be included in the word count.
The name of a person (or two people) must appear in the byline, not the name of an organization.

We do not publish pieces anonymously or under a pseudonym.

Factual accuracy is crucial.
Anything we publish might be republished by other Postmedia papers.
Please send your text in the body of your email, not in an attachment.
Regrettably, we cannot respond personally to all submissions or explain why a submission was not selected. If we are potentially interested, you are likely to hear from us within two business days.
Article content
Please send oped submissions to [email protected]
What makes for a good oped:
Timing: You may have some good ideas to share, but there should be a "peg." It should be obvious why we are discussing the subject now, instead of next month or next year. A peg is usually some sort of recent development, or it can be an anticipated event.
Originality: The author has something new to contribute to the conversation.
Opinion: There is a clear opinion expressed, beyond mere analysis. The author is advocating something and/or criticizing something.
Authority: The author has pertinent expertise or more than an average level of familiarity with the topic.
Voice: The style is similar to a personal essay. You are writing in your own voice (though preferably not using the first person), and not quoting other people's views.
Article content
Structure: Starts in an engaging way, and quickly signals to the reader where the piece is going. Argument is developed, and then piece ends on a definitive, clear note about what the point is. "Stick the landing," like a gymnast.
Writing style: Engaging and clear.
Tone: Forceful arguments are welcome, but not nastiness and name-calling. Avoid attribution of motive and sarcasm.
Letters to the editor:
These appear in print only.
We prioritize letters that are responding to, or were inspired by, something published in our print edition. If you are responding to a specific article, please let us know which one.
Letters should be sent uniquely to us.
Letters ideally should be less than 200 words, and the shorter they are, the greater the chance of publication.
Timing, clarity, factual accuracy and tone are all important, as is whether the writer has something new to add to the conversation.
We reserve the right to edit and condense all letters. Care is taken to preserve the core of the writer's argument.
Our policy is not to publish anonymous letters or those with pseudonyms.
Please include a phone number and address to help verify identity. These will not be published, only the name of your city or neighbourhood/borough.
Please send the letter in the body of an email, not as an attachment.
We will not indicate to you whether your letter will be published. If it has not been published within a week, it is not likely to be.
Please send letters to [email protected]